How to bring your LGBT fiance to the USA
You only have ONE chance to make a First Impression.
Most Consulate Visa interviews last a grueling 15 to 30 minutes
most of MY Fiance Visa Petition clients
pass the interview in ONLY 5 minutes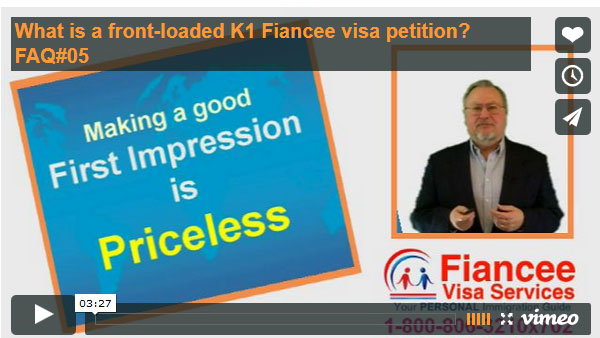 This is because we provide the information we want the consular officer to see, 'up front' as part of the petition submitted originally to USCIS. The consular officer will typically review the package prior to the interview. When he reads the extensive and persuasive evidence that we have logically laid out for him, he should be convinced of the 'bona fides' of the relationship before the interview even starts.

This makes asking any remaining questions more a formality than a fact finding, interrogation, and leaves very little for the consular officer to say besides 'Welcome to America'.

It certainly requires extra work and effort, to produce a 100 to 150 page petition, versus a few dozen pages that most un-motivated preparers are willing to submit, but the benefit is PRICELESS as it results in of taking the pressure off of the fiancee to :"PERFORM" at the interview, thus improves chance of SUCCESS.
How To Bring your LGBT (Lesbian, Gay, BiSexual, or Transgender) Fiancee to the USA?

In June 2013, the Supreme Court ruled that Section 3 of the Defense of Marriage Act (DOMA) which discriminated against same sex marriage is unconstitutional. A week later Homeland security Secretary: Janet Napolitano officially announced: "I have directed U.S. Citizenship and Immigration Services (USCIS) to review immigration visa petitions filed on behalf of a same-sex spouse in the same manner as those filed on behalf of an opposite-sex spouse."

So far no specific instructions, special procedures, etc have been handed down. HOWEVER Experts agree, and the recent cases I have worked on, indicate that the process for same sex fiancee's applying for Fiance visas should be treated the same as mixed sex couples.

In my experience however this is the best time to apply. My LGBT cases are speeding through the system faster than my opposite sex cases. It may not last, but I have the feeling that to officers at USCIS and State Department are trying in their own way to make amends for past history.

Your foreign Fiancee needs permission from the US government to allow him or her to enter the USA. This is called a K1 Fiancee visa.

First we work together to produce a thick packet of forms, evidences and civil documents. This is required to demonstrate that you are eligible to apply, and that your true agenda is a genuine life together,not immigration fraud.

My signature philosophy is that a petition should ALWAYS be "front loaded" with high quality evidence of a bona fide relationship. My "front loaded" petitions prepare the way so that your Fiancee will have an Easier interview. The traditional fiance visa eligibility process included consideration, of whether a couple is permitted to marry in the state of residence of the American sponsor. For example if the couple is too young to marry in the sponsors state of residence, even though the neighboring state has more liberal marriage laws, the fiance visa would be denied.

Today ONLY 17 states allow same-sex marriage. One must ask: "How will USCIS view the eligibility of a same-sex couple planning marriage, when the American lives in one of the states where same-sex marriage is banned? Experts believe. That for same-sex couples, USCIS will relax its requirement for a legal marriage in the State of residence, and will view a couple as eligible, IF they can satisfactorily demonstrate they plan to marry, at a location where it is allowed.

In working with my clients, this means that in addition to "front loading" into the petition, proofs of the "bona fides" of the relationship, we will also include a section, with detailed plans and evidences that a wedding ceremony is planned AT a location where the wedding is legal.

The petition package is mailed to the United States Customs and Immigration Service.

USCIS takes about 1 to 2 months to review and approve. This includes a background check on YOU, by the FBI. When finished, USCIS hands the case over to the US State Department's National Visa Center. Fiance visa applications are held another 1 to 2 months at NVC, then a new case number is assigned and the file is forwared via diplomatic pouch to the consulate assigned to your Fiancee. Once petition arrives, your fiancee pays the visa application fee, then contacts the consulate and schedules his or her interview.

One to two weeks before the interview your fiance undergoes a medical exam at a clinic approved by the consulate.

Finally he or she attends the visa interview at the US consulate.

Your Fiance MUST demonstrate he or she is of good moral character and the relationship is bona fide. One to Two weeks later the visa is issued, then he or she can join you in the USA.

by Fred Wahl the Visa Coach

Call me. I do the work, you get the gal (or guy)
I petitioned successfully for MY wife, (AND my Filipina Fiancee) too.
This isn't just a business for me.
I personally work with you one-on-one throughout the entire process until you succeed.



Let me do ALL the work for you.
I guide my clients through the whole process, starting with strategy to help you ANTICIPATE what the consulate you are dealing with wants, helping you to plan trips, and collect evidences, from a personalized, detailed "kitchen sink" document and photo check list, to preparing an AWESOME petition that because it is complete, and thorough, and well organized, and tells your story in the most believable way, paves the way for your Fiancee to have a sucessful AND pleasant interview. Not only do I prepare the intitial petition, but I ALSO stay with you all the way through the time we wait for USCIS to approve, providing guidance on police certificates, vaccinations and interview questions, then in the final run-up to the interview, show you how to schedule the earliest appointment and lastly I upload to your Personal Homepage, completed forms for your Fiance(e) to sign to take to the interview at the US embassy in Manila, detailed instructions on obtaining chest x-ray and blood tests at St. Lukes Medical Center, Manila , paying the visa fees at Banco de Oro , obtaining Police Certificates from NBI Philippines, obtaining the "CENOMAR", details on exactly what needs to be done, what you and your Fiance(e) should do to prepare for the interview, a list of 120 most likely interview questions for you to practice, a completed affidavit of support for your signature.


By Fred Wahl
Your Personal Immigration Guide