Fiance Visa China Message: For your Chinese Fiancee
Ni hao. Hen gao xing ren shr ni.

My wife is Chinese. I met her while l lived for 18 years in China, Taiwan and Hong Kong. I brought her to the USA on a Spouse Visa. I am very familiar with China and Chinese culture. And I am honored to help you get your visa to join your husband in the USA as fast and comfortably as possible.

Getting a Fiance or Spouse Visa to leave China join your husband in the USA takes a LONG time. 7 - 9 months for Fiancee. 10 to 16 months for Spouse. Its just like shooting a rocket to Mars. You work, you prepare, you LAUNCH, then you wait. Besides dotting the "i's" and crossing the "t's", the ONLY thing you can control is how soon you launch. In the case of immigration, its how soon you send in your complete Fiance or Spouse petition.

Simply said, "the SOONER you start, the SOONER you get here". Delaying, just stretches out the time you are separated.
Copy and Email him my phone number
1-800-806-3210 ext
or this address
http://www.visacoach.com/?ext=

In just a few minutes, I WILL set him straight. I'll teach him what needs to be done, I'll answer any questions he has. I'll clear up and make simple what seems so confusing.

The sooner he calls, the sooner you start your happy life in the USA.

Bringing Her From China to Your Doorstep Has Never Been Easier.
Fred, we credit you for Sherry's visa.

We are particularly grateful because our case was not straight forward, yet your advice invariably turned out to be correct. You assembled an impressive application package, and we were overjoyed when it was approved in only five months.

This was something we could never have achieved on our own because the application requirements were so complex or vague.

Additionally, Sherry was fully prepared for the visa interview, with the result that we are now together in the U.S., happily married, and awaiting approval of her adjustment of status application.

We thank you for your dedication to our case along with your depth of knowledge and amazing attention to detail.

William + Sherry


China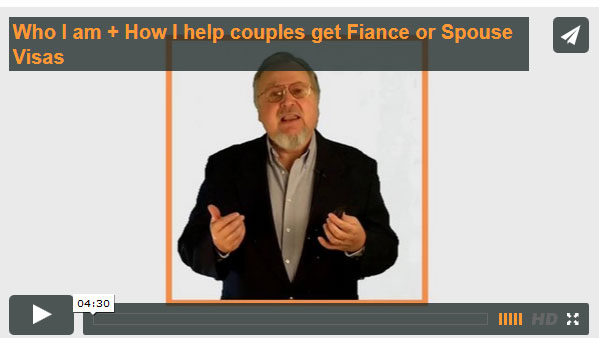 If you want your visa, FAST and SURE
you are at the right place.
I have recently (May 2014) had a case approved by USCIS in only NINE DAYS !!!!. USCIS barely had time to cash their check.
This means if hire Visa Coach,now, she will most likely join you, in the USA in about SIX months.
Fred's help was invaluable.

He helped keep the process on track through many delays and distractions. Our process was longer than most due to many unexpected events, but Fred was there, coaching us every step of the way.

Amazingly, he is always available to talk to in person, rather than a machine.

Being occupied with work and travel, and keeping focused on the K-1 visa process with all the government documentation and myriad of papers to complete can be a significant task. Fred kept us on point. He is very patient, knowledgeable, experienced and well worth the price. I would use him again, and in fact we have asked him to now assist us with bringing my wife's son to Amercia.

In short, Fred is the greatest. .

Thanks,
Mark & Ying



China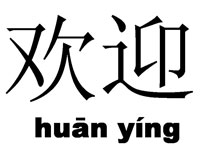 Fiance Visa China Chinese Fiancee + Spouse Visa Help
(this Chinese language video is specially made for your Fiance Visa China introduction for your Chinese fiancee or spouse, to help her understand how I personally guide you through this complicated immigration process)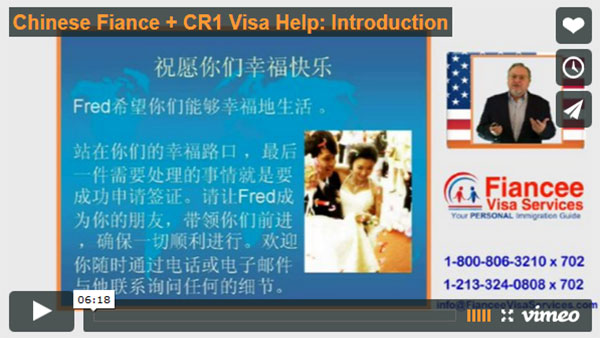 Click to read the transcript of the above
Chinese Fiancee + Spousal Visa Help Message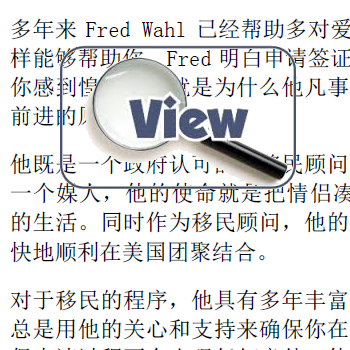 IF Youtube is blocked
Click here to view this video from an unblocked video host in China Click here to view the English Version of the above Video
Not only do I know China, and am an expert with over 36 years experience, but I ALSO know how to help make your Interview at the US Consulate in Guangzhou easier for you. When I work with my couples, I ALWAYS help them to "FRONT-LOAD" their fiancee or spousal visa petition. This helps to answer the questions the consular officer normally asks, and once answered, he won't have much left to ask YOU. Watch my video below that explains how I can take the pressure off of you.
You only have ONE chance to make a First Impression.
Most Consulate Visa interviews last a grueling 15 to 30 minutes
most of MY Fiance Visa Petition clients
pass the interview in ONLY 5 minutes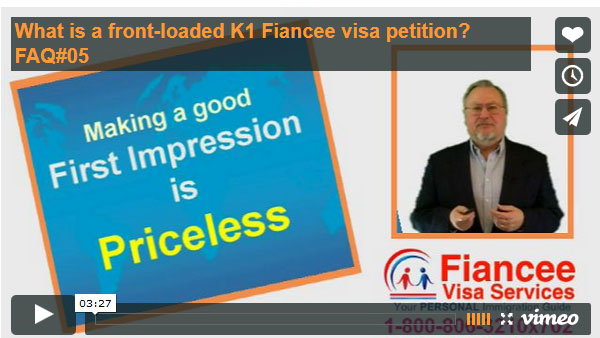 This is because we provide the information we want the consular officer to see, 'up front' as part of the petition submitted originally to USCIS. The consular officer will typically review the package prior to the interview. When he reads the extensive and persuasive evidence that we have logically laid out for him, he should be convinced of the 'bone fides' of the relationship before the interview even starts.

This makes asking any remaining questions more a formality than a fact finding, interrogation, and leaves very little for the consular officer to say besides 'Welcome to America'.

It certainly requires extra work and effort, to produce a 100 to 150 page petition, versus a few dozen pages that most un-motivated preparers are willing to submit, but the benefit is PRICELESS as it results in of taking the pressure off of the fiancee to :"PERFORM" at the interview, thus improves chance of SUCCESS.
Get Visa to Join your Lover: Sooner...I've Been Helping International Couples Unite for Over 35 Years!
You want to come to the US as quickly as possible, without anxiety, and for a reasonable cost, right? Then we're on the same page.


I am a fiance visa specialist with over 35 years experience in international matchmaking.
My sole focus is helping couples navigate the complicated US fiancee visa requirements with ease so they can obtain their K1 fiancee or CR1 Marriage Visa and be united permanently.


This isn't just a business for me.
I petitioned successfully for MY wife, (AND my Fiancee) too.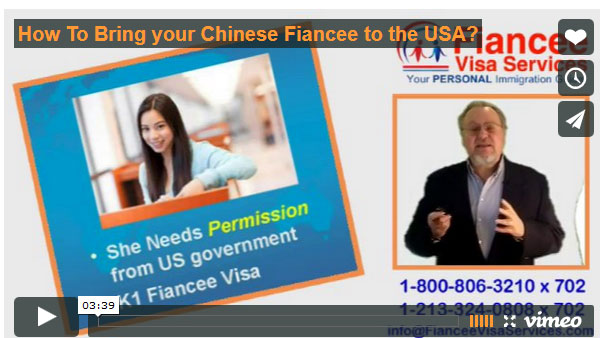 I genuinely care, and I work with you one-on-one throughout the entire process until you succeed. My edge is that I offer unique support that comes from 36 years of experience helping many hundreds of real couples like you. Their stories and their experiences are the foundation of "what really works" in addition to following the fiance + spousal visa procedures.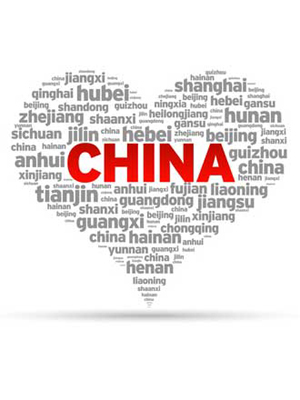 Let me do ALL the work for you.
I guide my clients through the whole process, starting with strategy to help you ANTICIPATE what the consulate you are dealing with wants, helping you to plan trips, and collect evidences, from a personalized, detailed "kitchen sink" document and photo check list, to preparing an AWESOME petition that because it is complete, and thorough, and well organized, and tells your story in the most believable way, paves the way for your Fiancee to have a sucessful AND pleasant interview. Not only do I prepare the intitial petition, but I ALSO stay with you all the way through the time we wait for USCIS to approve, providing guidance on police certificates, vaccinations and interview questions, then in the final run-up to the interview, show you how to schedule the earliest appointment and lastly I upload to your private page, completed forms for your Fiance(e) to sign to take to the interview at the US consulate in Guangzhou, detailed instructions on obtaining chest x-ray and blood tests, paying the visa fees, obtaining Police Certificates from Public Security Bureau,, details on exactly what needs to be done, what you and your Fiance(e) should do to prepare for the interview, a list of 120 most likely interview questions for you to practice, a completed affidavit of support for your signature.


By Fred Wahl
Your personal Immigration Guide