Fiance Visa China Message: For your Chinese Fiancee
Ni hao. Hen gao xing ren shr ni.

My wife is Chinese. I met her while l lived for 18 years in China, Taiwan and Hong Kong. I brought her to the USA on a Spouse Visa. I am very familiar with China and Chinese culture. And I am honored to help you get your visa to join your husband in the USA as fast and comfortably as possible.

Getting a Fiance or Spouse Visa to leave China join your husband in the USA takes a LONG time. 7 - 9 months for Fiancee. 10 to 16 months for Spouse. Its just like shooting a rocket to Mars. You work, you prepare, you LAUNCH, then you wait. Besides dotting the "i's" and crossing the "t's", the ONLY thing you can control is how soon you launch. In the case of immigration, its how soon you send in your complete Fiance or Spouse petition.

Simply said, "the SOONER you start, the SOONER you get here". Delaying, just stretches out the time you are separated.
Copy and Email him my phone number
1-800-806-3210 ext
or this address
http://www.visacoach.com/?ext=

In just a few minutes, I WILL set him straight. I'll teach him what needs to be done, I'll answer any questions he has. I'll clear up and make simple what seems so confusing.

The sooner he calls, the sooner you start your happy life in the USA.

Bringing Her From China to Your Doorstep Has Never Been Easier.
Fred, we credit you for Sherry's visa.

We are particularly grateful because our case was not straight forward, yet your advice invariably turned out to be correct. You assembled an impressive application package, and we were overjoyed when it was approved in only five months.

This was something we could never have achieved on our own because the application requirements were so complex or vague.

Additionally, Sherry was fully prepared for the visa interview, with the result that we are now together in the U.S., happily married, and awaiting approval of her adjustment of status application.

We thank you for your dedication to our case along with your depth of knowledge and amazing attention to detail.

William + Sherry


China
If you want your visa, FAST and SURE
you are at the right place.
I have recently (May 2014) had a case approved by USCIS in only NINE DAYS !!!!. USCIS barely had time to cash their check.
This means if hire Visa Coach,now, she will most likely join you, in the USA in about SIX months.
Fred's help was invaluable.

He helped keep the process on track through many delays and distractions. Our process was longer than most due to many unexpected events, but Fred was there, coaching us every step of the way.

Amazingly, he is always available to talk to in person, rather than a machine.

Being occupied with work and travel, and keeping focused on the K-1 visa process with all the government documentation and myriad of papers to complete can be a significant task. Fred kept us on point. He is very patient, knowledgeable, experienced and well worth the price. I would use him again, and in fact we have asked him to now assist us with bringing my wife's son to Amercia.

In short, Fred is the greatest. .

Thanks,
Mark & Ying



China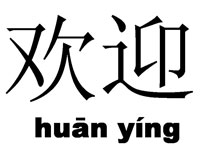 Fiance Visa China Chinese Fiancee + Spouse Visa Help
(this Chinese language video is specially made for your Fiance Visa China introduction for your Chinese fiancee or spouse, to help her understand how I personally guide you through this complicated immigration process)