Adjustment of Status from K1 Visa

Adjustment of status from K1 visa starts after your Fiancee enters the US and marries you. Then in order for her to remain in the US she must apply for Adjustment of Status to obtain her greencard.

USCIS MUST be notified in order to change the Fiancee's status from that of a foreigner visiting the U.S. for 90 days, to that of a foreigner now married to a U.S. citizen entitled to remain in the U.S. indefinitely as a Permanent Resident.

As soon as possible after Marriage, the Adjustment of Status application should be completed and submitted to USCIS.

When this is approved, her status is officially changed to that of a Conditional Resident. She is given a drivers licence sized id card confirming her permission to remain in the U.S. . This is traditionally called the "Green Card".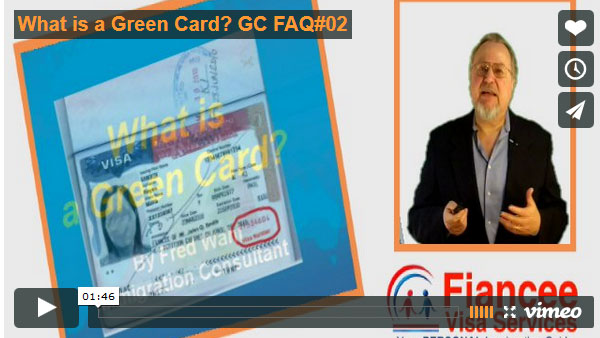 For help to complete your Adjustment of Status application Click Order.

Cost is only $595.If you order both K1 Visa Support and Adjustment of Status services at the same time, you save $200.

Steps to obtain the Green Card

A. Marry early (first 45 days) within the first 90 days of her arrival to the USA. Obtain your Marriage Certificate.

B. Once married, start working on a paper trail of documents that help you demonstrate a genuine marriage, and cohabitation.

C. Open Joint accounts for Banking. Such as Checking, savings, credit cards. Make sure monthly statements show both names and your current home address

D. Add her name to utility bills, such as phone, gas, electric, water, sewer

E. Add her name to your lease if you rent

F. Get her a drivers license, showing your current home address

G. Take photos of the two of you together at the wedding, in front of your new home, and the sites you visit on your honeymoon and daily life.

Required after Marriage is a well prepared, well assembled Adjustment of Status 'Green Card' application. You still need to provide iron clad, compelling evidence of a 'bona fide', 'genuine' relationship. In addition to proving the genuine relationship, you must ALSO prove 'beyond the shadow of a doubt' that the two of you are living together, and have bound your lives together.

Below is a relevant article from the New York Times detailing problems some couples have when applying for Green Cards.

NY Times Article on Applying for Adjustment of Status


By Fred Wahl