Getting a Fiance or Spouse Visa to leave Ukraine to join your husband in the USA takes time and effort. Its just like shooting a rocket to Mars. You work, you prepare, you LAUNCH, then you wait. Besides dotting the "i's" and crossing the "t's", the ONLY thing you can control is how soon you launch. In the case of immigration, its how soon you send in your complete Fiance or Spouse petition.

Simply said, "the SOONER you start, the SOONER you get here". Delaying, just stretches out the time you are separated.
Copy and Email him my phone number
1-800-806-3210 ext
or this address
http://www.visacoach.com/?ext=

In just a few minutes, I WILL set him straight. I'll teach him what needs to be done, I'll answer any questions he has. I'll clear up and make simple what seems so confusing.

The sooner he calls, the sooner you start your happy life in the USA.



Bringing your Ukrainian Fiance From Ukraine to Your Doorstep Has Never Been Easier.
We would both like to say thank you for the great job that you have done for us; for you quick responses and making clear all the uncertainties and questions that we had. Everything that was connected with your job was done perfect! Though it took us time to gather all necessary information and evidence to apply for the visa and then the time waiting for the visa approval seemed endless. Your help made our process smooth and less stressful.

Thanks again! .

George + Oksana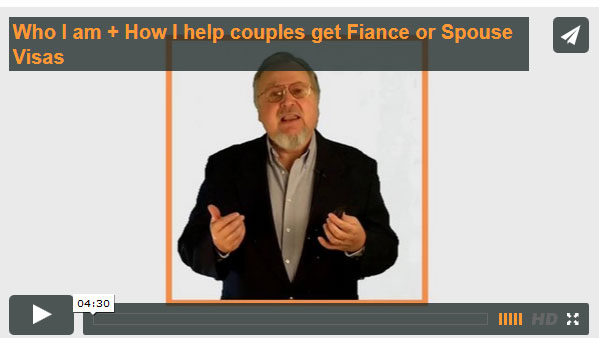 If you want your visa, FAST and SURE
you are at the right place.
I have recently (May 2014) had a case approved by USCIS in only NINE DAYS !!!!. USCIS barely had time to cash their check.
This means if hire Visa Coach,now, she will most likely join you, in the USA in about SIX months.
I would strongly recommend Fred's assistance to anyone getting a foreign spouse. .

I did my due diligence on the internet reading the challenges and time sink involved in certain countries. After a few months of combing the internet my appetite for going at this without some assistant was nonexistent. .

I enlisted Fred's help for the K-1 and AOS service. The cost is negligible after you realize how much time you will save. I can't speak for all countries but my Fiancée's country of origin is a challenge to the relationship in itself. Working through her government processes to get the appropriate documentation and paperwork was nothing short of agonizing..

Fred's vast knowledge base of embassy processes and interview expertise made her interview a non-issue and she was in and out in under 10 minutes. .

I whole heartedly recommend this service and thank you Fred! .


Chris & Regin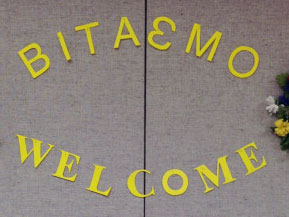 Ukraine Fiancee + Spouse Visa Help
(this video is specially made for your Ukrainian Speaking fiancee or spouse, to help her understand how I personally guide you through this complicated immigration process)
Click to read the transcript of the above
Ukrainian Fiancee + Spousal Visa Help Message


Click here to view the English Version of the above Video
Let me do ALL the work for you.
I guide my clients through the whole process, starting with strategy to help you ANTICIPATE what the consulate you are dealing with wants, helping you to plan trips, and collect evidences, from a personalized, detailed "kitchen sink" document and photo check list, to preparing an AWESOME petition that because it is complete, and thorough, and well organized, and tells your story in the most believable way, paves the way for your Fiancee to have a sucessful AND pleasant interview. Not only do I prepare the intitial petition, but I ALSO stay with you all the way through the time we wait for USCIS to approve, providing guidance on police certificates, vaccinations and interview questions, then in the final run-up to the interview, show you how to schedule the earliest appointment and lastly I upload to your private page, completed forms for your Fiance(e) to sign to take to the interview at the US embassy in Kyiv , detailed instructions on obtaining physical at Clinic for Oil-Refining Industry of Ukraine, how to pay the visa fees at ProCredit Bank, obtaining Police Certificates, visIP-1" from the Departments of Information Technology at the Ministry of Internal Affairs, details on exactly what needs to be done, what you and your Fiance(e) should do to prepare for the interview, a list of 120 most likely interview questions for


By Fred Wahl
the Visa Coach