This is what Couples I have helped say.



We were so glad to have the help of Mr. Fred Wahl in the process of completing our Fiance Visa. We considered attempting to complete things on our own, but it seemed very complicated. With the help of Visa Coach we were able to get our paperwork in proper order and sent out by the end of June 2014. The paperwork was so thorough that we had approval the minute my fiance walked into the office for his interview. They didn't even ask any major questions! We had approval On Dec 12, 2014. and were able to spend our first Christmas together! We were married 2 months later on February 14th, 2015.

The adjustment of status was a bit slower, (not due to anything related to the ?Visa?Coach services) and the Green Card was finally approved in October 2015.

We are so glad we chose to use VisaCoach to be able to have the confidence that things would be done right the first time. It gave us time to focus on the more important things to start our new life together after a 4 year online relationship! Thank you Fred!

PS: We have a baby girl on the way due this June!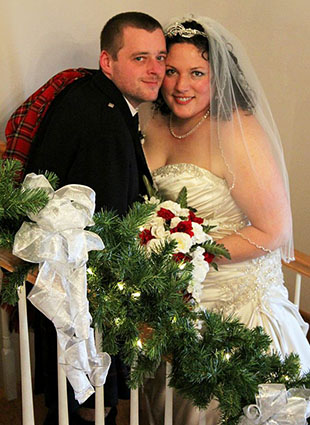 Katherine + William (Fiancee Visa + Green Card)


United Kingdom




I first wish to thank Fred for his dedication to helping couples like us successfully complete the K1 Visa process. I chose to go with him even after gathering information on the steps through online forums which can be very informative, as he provides a unique "streamlined system" that gave us a peace of mind throughout. His decades of experience are evident as he promptly responds to the many questions that come up with concise answers that might have you wondering if in the end this might be the one wrong answer that led you to a denial.

Our situation was particularly challenging as we had the ultimate "red flag" of not meeting the face to face requirement as well as others.. We followed his lead and carried out the numerous actions to provide evidences to show a true relationship and very quickly found ourselves Approved at the first step with USCIS. This is a nerve racking process, but having Fred's custom web pages for us both to be on the same page as my Fiancee, and knowing in clear language what to do next made all the difference!

Karen, felt nervous but also prepared for her Embassy Interview and after providing documents and answers to the pre-screeners, moved to an interviewer who had already denied 2 women. He asked only 3 questions, and paid special attention to the thick book of evidences she had brought. He then stated simply "Everything is in order" and we are now waiting for the Visa to be delivered to her residence.

Jim + Karen (Fiancee Visa)


Philippines




So we finished the process and we want to say thank you, you have made this process easy and VERY QUICKLY. At the very beginning we thought we have to wait for 6-7 months but it took only 2.5 . The interview went very well and CO was really friendly and i am sure when he took the petition into his hands he had already approved it in his mind even before he called us for the interview. He asked only few questions- where did you meet, where does Ben work, how many times did he visit me, also he spoke to Ben about his work. He did not look at the evidence of our relations. I've been talking to the CO in English and he was glad of that.

I've been reading a LOT of forums and only a few couples had such a good result of 2.5 months. We expected to be get the visa by June but we already have it and it is only February. We are happy and we loved working with you, you help people to create their happiness and a family!!! thank you once again Fred!!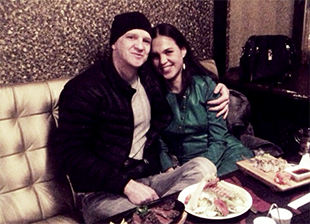 Benjamin + Elena (Fiancee Visa)

Ukraine




Hello Fred and Joyce,

Valerie attended her interview at the consulate in Manila yesterday and was approved for her visa! We are both as happy as can be about this and we want to thank you both for the excellent job you did in preparing her application, sending links and information as needed and for all the advice you have given along the way.

Thanks again!!!

Tom + Valerie (Fiancee Visa)


Philippines




It was a sincere pleasure having Fred Wahl prepare our documents and coach us through our K1 Visa. Chen and I had been in a long distance relationship for over 3 years. We wanted nothing more than a smooth process and an approved visa application because a delay or a mistake on our part would have simply broken my heart.

After speaking with Mr. Wahl I knew he was the person I wanted to hire. He spoke with a confidence that put me at ease. When asked the question, can you prepare the documents yourself and save money? The answer is yes, it's possible. But simply ask yourself this. Do you have the time and patience? Have you done this before? Are you willing to wait a little longer if your information isn't complete? Do you enjoy reading instructions telling you what you need but not telling you how to do it?

Hiring Mr. Wahl was one of the best decisions I've made. I was confident when I mailed our packet that it was complete and accurate. Throughout the process Fred patiently answered all my questions promptly, professionally, and honestly.

Throughout the process Fred patiently answered all my questions promptly, professionally, and honestly.

The petition Mr. Wahl prepared for us was perfect. It contained all the information the immigration officer needed and nothing more. It was simple, organized, easy to read and contained the information that an immigration officer looks for in a petition.

Our visa was approved exactly as described. Her interview lasted only a few minutes with a few simple questions as a formality. Because our petition was complete, there wasn't a need to press any further or ask for more information.

Thank you Fred...your very good at what you do.



Joel + Chen (Fiancee Visa)


Philippines




Hi Fred and Joyce!

We want to give you our sincere "thank you" that if it weren't for you deciding to help married couples be together, this task would have been a lot harder if we did it ourselves with no help.

From past experiences, you work in supporting petitions has always been clean, precise and to the point, more than what USCIS can ask for or expects. For that, we are grateful.

Many thanks Fred!

Carlo + Jayme (Fiancee Visa & Green Card & Removal of Conditions)


Philippines




When Wallace and I first became engaged and decided that I'd move to the USA to join him as his Wife, we were not prepared for how long, emotional, difficult and frustrating the process could be.

We hit the internet in vain; searching for information and guidance....but this just made us more confused!

Then by a great stroke of luck, we came across Fred Wahl and his 'VisaCoach' site. From the moment we first made contact with Fred, we knew we couldn't do without him!

Fred has patiently and professionally guided us through the maze of applications, paperwork and interviews that are necessary, right through every step of the way. he has not only prepared all of out petitions and helped us to gather all the information that we needed, but he has supported us personally through the long and difficult wait times, with advice and encouragement. Fred has answered our endless questions and taken calls from us at all hours of the day.

Fred and 'VisaCoach' have been there for Wallace and I through every single step of this journey; and Wallace and I give Fred our highest recommendation. I have just received my Green Card in the mail and it is largely due to Fred and VisaCoach that this exciting moment has finally arrived. We have decided to continue under Fred's advice as we head towards my Citizenship application in the next few years.

Thanks Fred. Wallace and I feel sure that we would not be here enjoying our lives together with your help.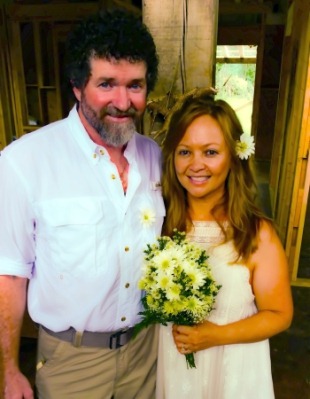 Wallace + Sascha (Fiancee Visa & Green Card)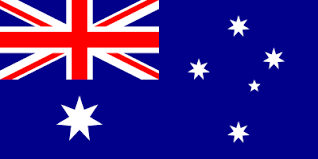 Australia




We just wanted to thank you for all of your help through this whole process.You have been 1000 times more helpful than I could have ever imagined. I will never forget what you have done for me and my wife. I am very grateful for what you have done for us.

Thank you again

Donald + Rosel (Spouse Visa)


Philippines




Hello!

I just wanted to reach out to you and thank you for all that you have done to help my family and I. Thanks to you my fiance was able to receive a visa and come to the United States from Vietnam. I was very happy to see how fast and smooth the whole process went. A friend of mine recommended you and within 1 year she was in the country! She arrived on June 15 2015.

Less than a month later on August 7th, we were married. And now in exceedingly great time she has received her green card on January 27, 2016. Once again, Thank you Mr. Fred Wahl For all you have done, I am extremely grateful and I look forward for your help in the next steps.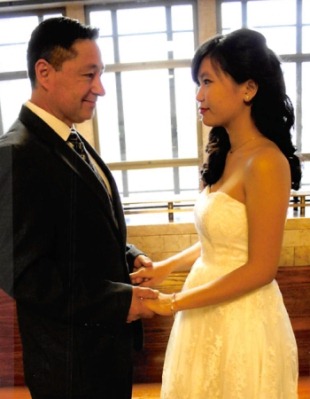 Victor + Truc (Fiancee Visa & Green Card)


Vietnam




When Mohammad and I first got together, we were very confused as to how we could continue our relationship with the ultimate goal of marrying. We began researching online and came upon Mr. Wahl's page. Mr. Fred was amazing and made this process easy and much less stressful for us both. Mohammad's interview was on December 9, 2015 and lasted only 5 minutes before they approved his visa.

The process is hard but with the help and guidance of Mr. Fred we have made it this far, and will soon be married. Thank you Mr. Wahl for all of your support and we look forward to continuing on to the next part of our journey with you!!

Jada + Mohammad


Iran