This is what Couples I have helped say.







Dear Mr. Wahl,

I am writing you to let you know that my wife's green card was approved without going to the interview. Thank you so much for making the entire process very easy, customized for us, and very clear.

I would like to write this feedback to help others who are in need for K1 visa or a green card to understand how much help you have been for me and my wife Thi My.

Before hiring mr. Wahl I spent 6 months researching and understanding the entire k1 fiancee visa process. I spoke with many attorneys and interviewed them to see if they would qualify to represent me with the USCIS office (That is right, since fiancee visa and green card are so important, you definitely need to find a highly qualified person to represent you. One mistake, your paper can get delayed or even denied.) Once I finished speaking to the attorney's across USA I came up with 3 very simple conclusions:

1) Attorneys that I spoke with were not interested in helping me, but wanted to charge me thousands of dollars to do the paper work.
2) Some attorney's did not know end to end K1 fiancee visa process since most of the paperwork is done by paralegals.
3) Some attorney's did not guarantee their work. If they made a mistake in the process on your behalf, your K1 visa could get denied and you will not even get your money back.

Before I hired Mr. Wahl I watched his youtube videos to understand his process. Finally, when I spoke with him on the phone he said something very interesting:

Harry, it is a sales job. You need to show the USCIS office that you have a bonafide relationship. Look, Ive spent over 40 years in this field: you need to know exactly what USCIS wants, how they want it, and customize your K1 visa paperwork in such a way that it easily establishes your bonafide relationship. You need to present your story to the USCIS in such a way that they can easily understand it and emotionally connect to it and want to help you. Once that happens, they want to approve your paperwork quickly.

Finally, Mr. Wahl was very frank with me and he said the following: this process requires a bit more paperwork upfront, but over 90% of my clients have about 5-10 minute interview at the consulate office and their papers get approved quickly.

Mr. Wahl was very patient with me and answered all my questions about the entire k1 fiancee visa process. This further assured me that I am hiring the highly qualified professional to represent me and do my K1 fiancee paperwork. The entire process took about a year to finish. As I got to know Mr. Wahl a little better I saw that he put his entire heart and soul into his work.

Right about half way thru the K1 fiancee visa process USCIS office changed the entire K1 fiancee visa process and papers required to file. There were lots of gaps in the new process that would have delayed my K1 visa, but this is where Mr. Wahl's 40 year experience came to play. He has been thru many of these changes throughout 40 year career and he quickly filled in all the gaps for me.

I especially appreciated how transparent Mr. Wahl was with me. During the visa process I wanted to do the things the certain way which I thought would be the best way to handle the situation, but Mr. Wahl would say: Harry, if you do it this way this is what is going to happen, you will confuse them and things would get delayed.

During the entire process Mr. Wahl remained very professional and through with the quality of his work. Believe it or not, he actually helped me to learn much more about my fiance since his questions were geared towards bonafide relationship that would make me constantly ask questions: Hmm, how does my fiancee do these things, and then once I got to know my fiance a bit more, my relationship with her grew much stronger.

The interview practice questions that mr. Wahl provided were very beneficial. I practiced with Thi My quite a bit and she was very confident going to the interview. Her interview process at the USCIS office in Vietnam took about 2 minutes. The immigration officer was very impressed with how well her paperwork was prepared and told Thi My she is impressed with how confident Thi My was at the interview. 3 weeks later she got her k1 fiancee visa.

I appreciated mr. Wahl's help so much with the K1 fiance visa that I also hired him to do the green card paper work for now my wife. The entire process took about 1 year to complete. At the end, we finally got our i797 Notice of Action that her green card was approved without even going thru the interview. During this process one of our friends did their green card paperwork by themselves and immigration office literally put them thru the ringer with so many questions. Although she later on got her green card, she had so much frustration that could have been avoided if she did hire a qualified professional.

Dear reader, there is lots of free information on the internet on how to do your own k1 fiance visa and green card paperwork, but they are all simply incomplete and outdated, immigration processes change very fast. I know this, 2 years ago I was in your shoes faced with the decision on where to go and what to do to get the K1 visa and green card approved. I saw how people I knew had made lots of trips to the USCIS office for help in filing these papers and the help was incomplete. Even one organization at the USCIS office is not fully aware of the entire process and how things were done by another organization. They were faced with nothing but frustration and delays. My process was very smooth since I hired an expert in the field with the very reasonable fees that made the entire process super easy.

Dear Mr. Wahl, I sincerely think that your reputation with the USCIS office is so credible/immaculate and they know you so well, that following your simple, yet very powerful process and having your name on my wifes green card paperwork was the reason her green card was approved without even a need for an interview.

Once again, from the bottom of our hearts Thi My and I would like to thank you for all your hard work and your help in getting her K1 fiancee visa and green card approved.

Harry + Thi My


Vietnam




Thanks Fred, you are the best! I couldn't do this without you. This is why I recommend you to everyone.I could have never imagined how difficult it is (with all the red tape) to get a visa for a green card. It is extremely detailed and complicated. Blaz and I are so grateful to Fred for leading us step by step in this arduous procedure. I have no idea how immigrants go through these procedures without help. Thankfully we were referred by friends to VisaCoach.

VisaCoach is very affordable compared to hiring an immigration lawyer and I promise you that Fred is much more competent than most. I always received prompt e-mails and calls from Fred immediately when I had questions. Blaz and I are so excited about finally being together all of the time, and we know that our future is very bright and filled with so much love. I had no idea what a wonderful, exciting adventure I was embarking upon when I decided to go on a tour of Croatia and Slovenia with a fellow flight attendant in March of 2012. That tour lead me to Blaz, my tour director... now the love of my life and my husband. Going through this spouse visa experience has been long and tedious but it has been so worth it.

Thank you so much Fred for making it all possible! I will always recommend Visacoach to anyone I encounter going through this process. I couldn't have done it without you Fred!!!! Thanks again!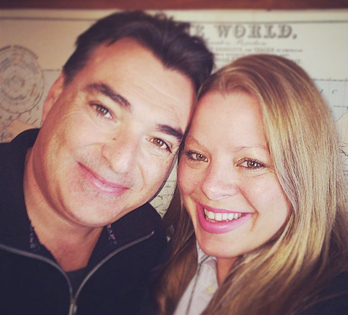 Amanda + Blaz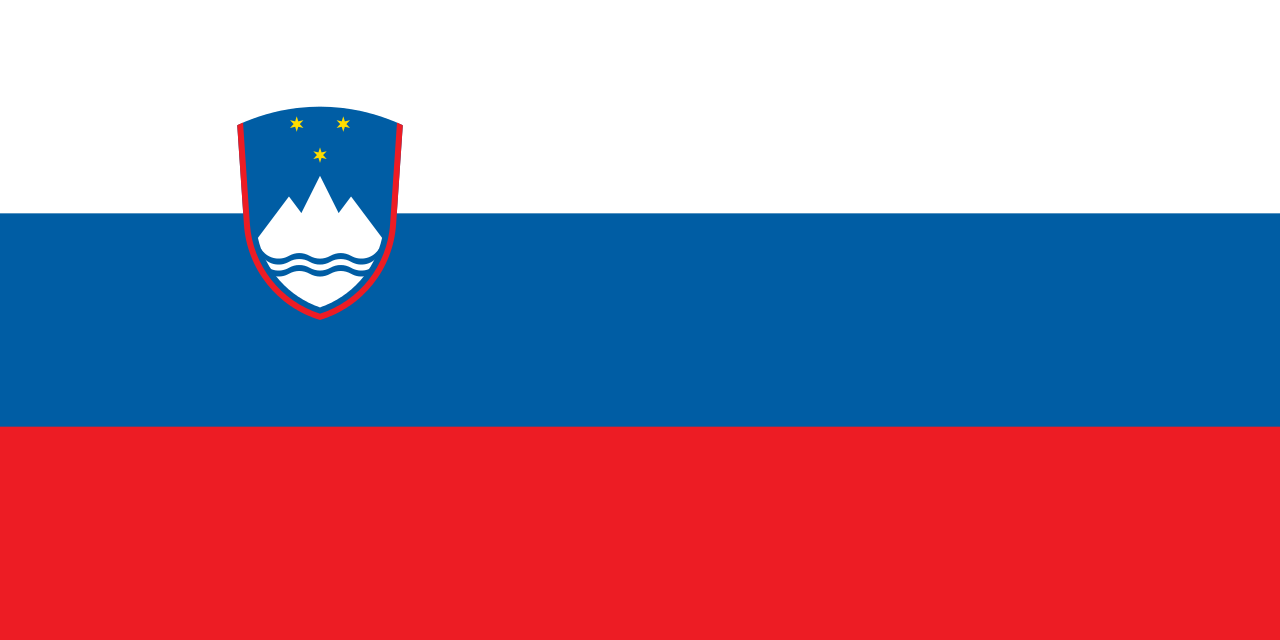 Slovenia








Bill + Marlyn (Fiancee Visa & Green Card)


Philippines




On June 15th my fiance was approved for his k1 visa. It was a lengthy process, but a very smooth process as well. We hired Mr. Wahl to prepare our paperwork, which he did an amazing job. After two years of being separated from my fiance, he will be moving to the USA this July.

We started the process in October, when I mailed my shoebox evidence to Fred Wahl, he then mailed me back polished documents, that I forwarded to USCIS. We got our first approval on November 5th, our second approval April 2nd and sent to NVC on April 15th, it was then forwarded to embassy in Algiers two weeks later, followed by his interview June 15. This would have been impossible without the help of Mr. Wahl, he kept us informed on how to prepare the document, what interview questions would be asked, and what to expect throughout the whole process. He did inform me, that the process would take about 7 to 8 months, it took actually 8 months.

Thank you Mr. Wahl you have done an amazing job, now my fiance and I can start our journey towards an amazing life.

Miriam + Mustafa


Algeria




I had a wonderful experience with Mr. Wahl at visacoach.com. he was there when I panacked several times & needed advice or help with my husband Tomas Visa from the Dominican Republic . It was a long process for us, because all the official certificates needed to apply, had to be corrected in some way, ie. misspelled names and such. But finally, I was able to apply for Tomas & my two stepsons to join me in the U.S.

Now, after being guided through the entire process by Mr. Wahl personally, with email & when necessary, phone calls, we had a very successful interview, and are now waiting for the final papers to be processed. Thank you so much for all your help Mr. Wahl, you are a Godsend!

I will recommend you to anyone who needs to bring a spouse to America.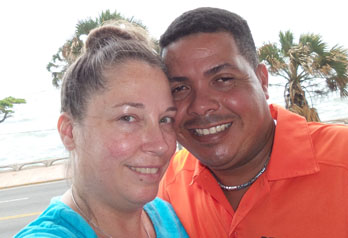 Jennifer + Tomas


Dominican Republic




Well Fred,

I think you did it again! Jackeline, was in her interview for all of about 3 to five minutes, she said. They had her go get a picture taken. Also she had to go send something with the address of the hotel, so they could send her visa to the hotel, where we are staying. They told her she should receive the visa and the passport within the next 10 days. We had plane flights scheduled for this Friday, but we can bump them forward as needed when her visa and passport arrive. We are hoping she won't miss the conference on the 4th and 5th of April. We shall see.

A hearty thank you is in order from both Jackeline and I, Fred. We could not have done this without you. With my extreme overkill abililty, and lack of knowledge, it would of been a disaster, without you! Keep us on track to help us get citizenship for Jackeline, ok?

Once again A BIG THANK YOU Fred!

Kim + Jackeline


Brazil




Fred,

It's been a whirlwind month and a half! Fernando and I got married April 10th and have focused on getting settled in Alaska. We are making progress on the other details and hope to have the application for the green card ready to send ? at the end of May. I also hope to send you our questionnaires and faxed documents at the end of this week.

I am so happy my fiance and I hired Fred as an immigration consultant when we decided to move to the U.S. from Mexico. A process that would have been really confusing and frustrating turned out to be straightforward and very doable with his guidance. We received Fernando's fiance visa and breezed through U.S. customs almost exactly three months after submitting our application packet. I couldn't believe how fast it all happened, especially after hearing about immigration complications other international couples have dealt with. I especially liked that Fred responded quickly to every one of my emails. We absolutely recommend VisaCoach!!"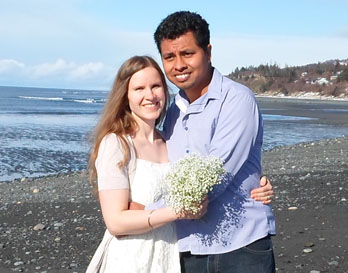 Lillian + Fernando (Fiancee Visa & Green Card)


Mexico




Mr. Wahl was very detailed and answered every single question in a timely manner. The website he created for us and our process was also very detailed. It showed us everything we needed, everything we needed to be ready for, and even how to acquire said things. Our instructions was organized and easy to understand. Not once did we feel we were doing something wrong or that we had to find a way ourselves.

Our process was done very quickly, efficiently, and most importantly, without burning a hole in our pockets!

Tyler + Marlyn (Fiancee Visa & Green Card)


Philippines