This is what Couples I have helped say.



After meeting on line one year ago Marlyn completed her interview today at the manila embassy and was granted a k1 visa to enter the united states.

Fred you help so many couples like us , you probably don't remember that I called you at the last minute before my first trip to meet Marlyn and was in a panic as what I needed to do to go forward. You dropped everything you were doing to help us. I talked to lawyers and others before you but could not find anyone I was comfortable with for many different reasons. After reviewing your site and personally talking to you, I was convinced you could and would give us the guidance and assistance needed to complete the process for a successful k1 visa.

In the beginning, we had no idea how complex and arduous the process would be. We are convinced the end result for us would have been a disaster without your guidance and detailed instruction. Everything you told us you would do to help us was understated. Numerous times I had questions and clarifications that were answered clearly and promptly even at night and weekends. What more could we possibly ask for or expect? Anyone who tries to do this on their own without your service is making a very poor decision in our opinion. I am a business man, and the value we received from you far exceeds the fee you charge for the superb guidance. It is no wonder your credentials are impeccable.

Thanks again to you and Joyce, we will be forever grateful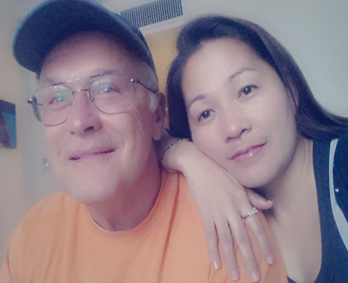 William + Marlyn


Philippines




Fred,

Wow. I don't even know what to say. This was definitely a nice E-mail to wake up to this morning. We feel very fortunate to have made it through the longest part of the process in only 3 weeks. I will definitely keep you up to date with any and all information as soon as it comes in.

...Two months later...

I wanted to share the good news with you. Nassima had her interview at the embassy in Casablanca, and they approved the visa. She will be able to pickup her passport and visa paperwork next Wednesday, and I have already booked travel to go to Morocco, pick her up, and bring her home. We will be returning to the US together on June 3, where we can then work through the next steps in the process toward residency, and citizenship. So all in all, it looks like another big win for you, and another quick turnaround as well. I think a little over 3 months from initial submission!

Thank you very much for your organization and attention to detail, as this could have been a much harder and drawn out process without your help and guidance.Thank you very much for your expert help and professionalism in putting together such a detailed package allowing for such a quick transaction.

Beau + Nassima


Morocco




Thank you Fred Wahl!

To all the viewers out there,I am ALWAYS more of a do-it-yourself kind of person (especially when it means saving some money and doing it yourself). I have to admit that, at first, I was pretty apprehensive about spending the money. I did not know who this Fred guy was, he was clear across the country from me!

Well,my lovely wife and I just received her green card last month. We have been married (here in NY) for 15 months now. It was a long process getting her here and getting the green card (solely due to the inefficiency of our govt. red tape of course!).

After seeing what hurdles the US government puts us through for this process and all the other stresses it puts you through. I would wholeheartedly do it ALL over again using Fred. Who wants to forget to "dot an I" or "cross a T" only to delay the arrival of the love of your life for months?

Fred has ALWAYS been there to answer questions no matter how simple they were. And let me tell you,I have lots of questions!

His direction for you as to what things you need to gather, and the packages he puts together are fantastic. The government sees the package and how professional it is and it flows through without a hitch.

Fred, we will be in touch when we are ready to change from conditional to permanent residency. Then later for US citizenship.

Wishing you all the best.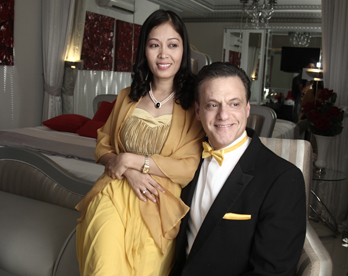 Bill + Ritchy


Philippines




Fred,

She received her visa today, her interview went as u said, very fast. I think they only asked her a few basic questions, my zip code , how many visits, when.. and when we got engaged, that was it. they kept her cinamar or what ever it is and all her other documents. I guess there in the sealed envelope, she is getting all the stuff again should have all that by tues or wends, then to the CFO. She will be here on the 22 of March or the 8th of April not sure what day yet, I guess the front loaded petition paid off. my friend who did his own for his fiancée and helped a few of his friend all were asked for more proof. his words to me were no one is not asked for further proof or information. I was happy to call and tell him they asked me for nothing. it did take a long time. just short of 1 year. but there all took 2 years and longer. Any way thank you for the help I will be in touch.

Julian + Rechelle


Philippines




Good afternoon Mr. Wahl,

I write to inform you that our K-1 Fiance Visa got approved. I am extremely happy about this news and I wanted to make sure that you were aware that my fiance is on his way to the United States.

Once he arrives, we will need to start on the next phase of the process, the green card. I really appreciate all of your help with the first phase of the process and I look forward to hiring you again for your coaching services in the continuation of the immigration process. We would also like to get my fiance a work permit and a SSN once we are married.

Working with you has been a pleasant experience. From the start, we were given tailored service that helped to speed up our K-1 Visa approval. All of our documents met the required specifications and our application was approved within six months. Thanks to you, my fiance and I have been united without having to pay the ridiculous price of a lawyer. We intend to continue working with you as we are very satisfied customers.

We are both excited to embark upon our new life. You truly were a TREMENDOUS help to us.

Thanks again for everything.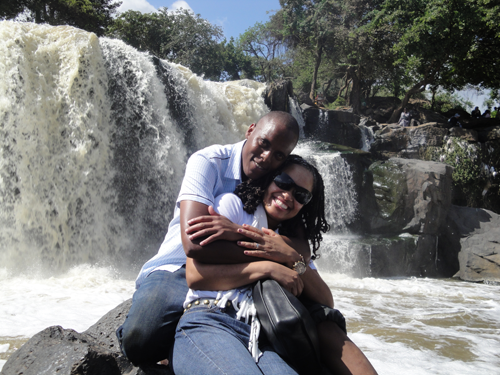 Anitra + Antony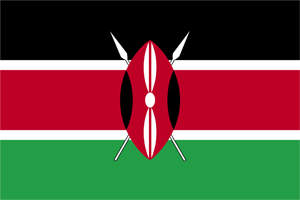 Kenya




Dear Fred,

My wife received her green card on November 29th, 2014. Other than one minor glitch? with our mailing address, the process was very smooth for us. From start to finish, it was about 6 months.

My wife and I are thankful to God that He brought us together, and we are thankful to Fred for his expertise and guidance through this entire process. If you need a knowledgeable consultant to help you obtain a green card for your spouse, I highly recommend Fred Wahl. Thanks again Fred.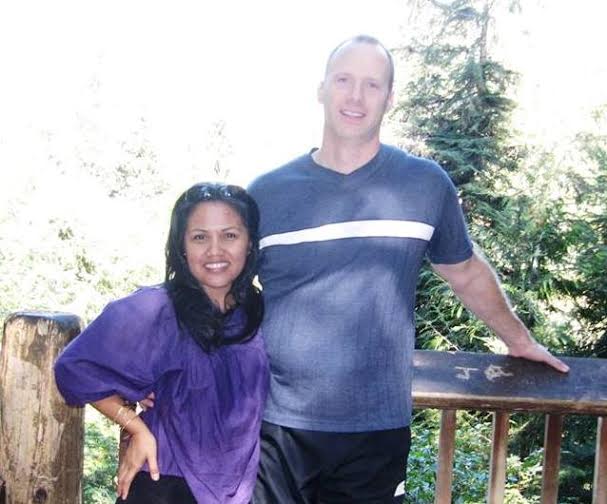 Alan + Maria


Philippines




Dear Fred,

William had his interview in London today and it was a fast and EASY process. He said they had decided ahead of time and that they only asked how we met and if I had 3 kids and collected a few documents from him (affidavit of support and letter of appointment, as well as his birth cert and police record). We can get him a flight before Christmas! Thank you for all your help so far to get us through this! We are ready to start looking at the next steps with adjustment of status!

Sincerely,

Kat + William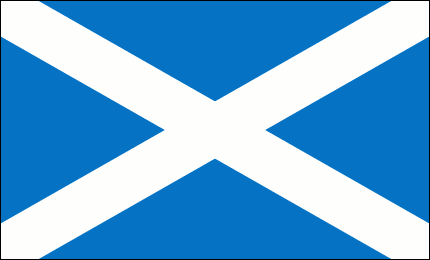 Scotland




Hi Fred,

The interview was very fast and simple. We had to wait about three hours for the interview, but it only took about 5 minutes once it started. The interview was on Tuesday morning and the visa was ready for us to pickup from Pony Express on Friday afternoon. We flew from Moscow to New York on Saturday, the very next day after picking up the visa. There were no problems with customs at the airport.

We are very happy with Fred's help during the whole K-1 visa process. Not only did he prepare a perfect initial application, he continued to guide us and answer our questions during the entire process. Our initial application was over one hundred pages long and Fred had everything organized and selected perfectly to help the process go as fast as possible. Anastasia was able to enter the United States just four months after sending in the visa application. We credit Fred for helping us be together so soon.

Matt + Anastasia


Russia




Dear Fred,

I am so thankful that you were there, every step of the way, for me and my wife Meriam. The one thing I appreciate the most in all you've done is being there to answer my phone calls whenever I had a question or concern.

My wife should be receiving her green card within the next couple of weeks and, needless to say, we're both thrilled and also feel a sense of relief.

You made this whole process so much easier for us--and my wife thanks you too! I will be getting in touch with you again when it's time to submit her I-751.

Thank you again.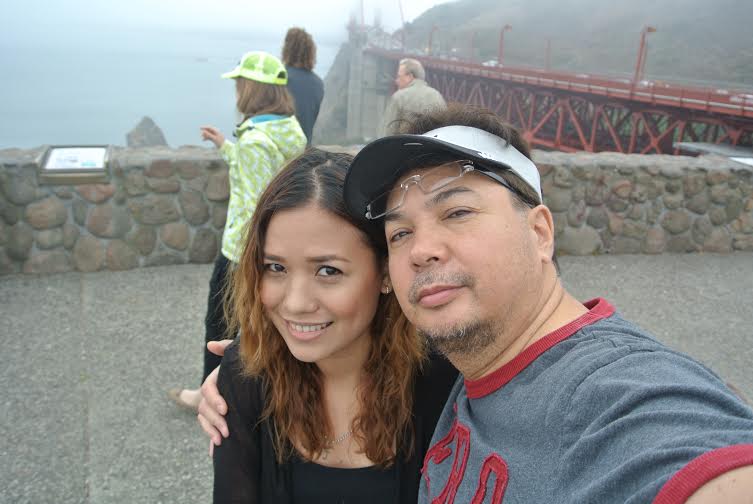 Les + Meriam


Philippines




Dear Fred,

Thank you and visa coach for all your help, we´re now together and happily married, the package you prepared for us was really helpful and all we need to complete and success the process, thanks a lot.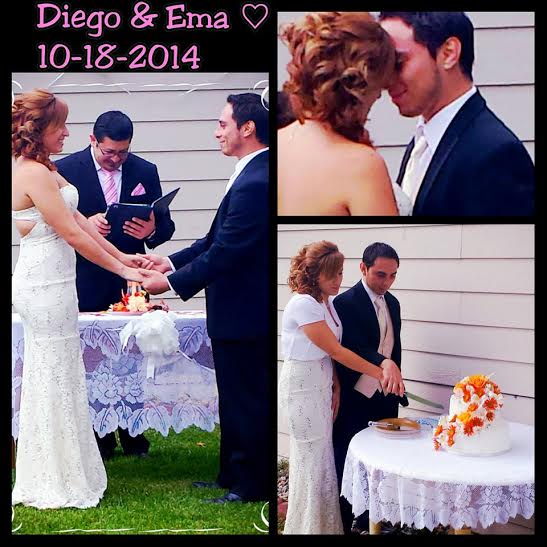 Diego + Ema


Mexico