This is what Couples I have helped say.



We hired the services of VisaCoach after my Fiance saw a video on the internet, where Fred was explaining the process of getting a K-1 Visa. We contacted Fred in December of 2013 and he sent us all the information and forms we needed to fill out. I must admit, it was a lot of paperwork, but it was all worth it in the end. After gathering all our proof for the "Shoe Box" we mailed the package to Fred in Feb 2014. He had everything ready for us to mail to USCIS in about 2 weeks time and it was mailed to USCIS. Now the wait was on, within a week they acknowledged receiving the package and began to process our K-1 Visa in March 2014.

In 5 Months time( August 2014) our Visa was approved by the National Visa Center. My Fiance had her interview in her home country (Trinidad) in November 2014, their was a bit of a delay there, because she had to get the originals of my previous Marriage and Divorce papers, she only had copies I think every country may be different. However, they did tell her in the initial interview that she was granted the Visa but they just wanted to compare the copies she had with the originals. So make sure you have the originals of your documents just incase.Within a week she got the call and the Visa was mailed to her. On 19th Jan 2015 she arrived in the US. We got married on 14th Feb 2015 (Valentine's Day)

Working with Fred was a blessing, we could not imagine filling out all that paperwork without getting some support from someone who knew the system. Fred answered all our questions quickly, no matter how many times we sent emails back and forth asking questions. He knew the answers to them all.

Now my Wife is with me here in the US and we have hired Fred again for her Adjustment of Status to get her Green Card, we are in that process now. I would recommend VisaCoach to anyone wishing to bring their loved ones to the US having peace of mind that Fred is on the job. Thank you Fred.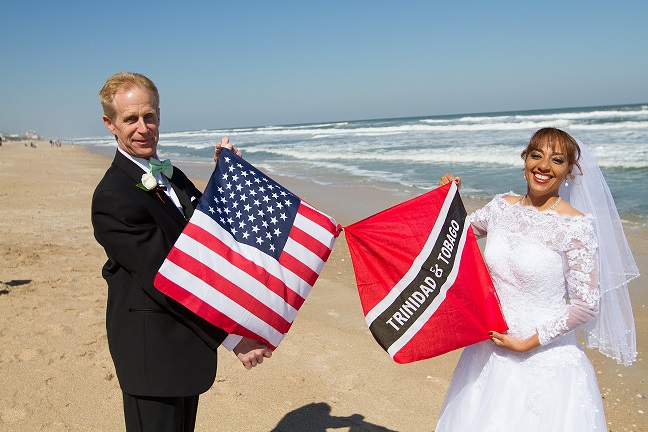 Jerry + Gale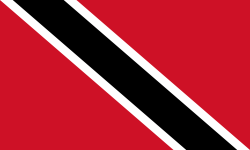 Trinidad and Tobago




Dear Fred ,

We just received Maribel's, and her daughter's, green card today and we're so jazzed.

We submitted USCIS for these this winter and they're already approved by the week Thessa started school this summer ,wow !

Looking back two years ago when we first met, and seeing all the documentation required of us since the very beginning, we would've been lost without your help.

In fact ,our case has progressed so much faster than other couples who've applied for a fiancee visa that they ask us how we did it. There's many couples who've applied before us on their own and keep getting denied for just the smallest reason ; ours has been stress-free , simple ,and streamlined.

We will be getting in touch with you again for the next step toward citizenship.

Thanks again Fred for your professionalism and skill in bringing my wife and her daughter to me in an uncomplicated and stress-free way.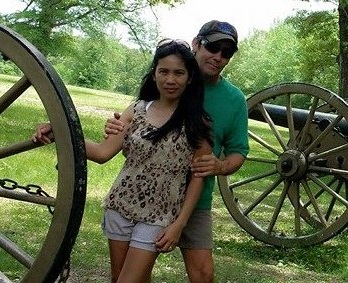 Brent + Maribel


Philippines




Fred Wahl is your friend through the confusing maze that is the US immigration process.

He is knowledgeable, patient, and incredibly well versed in how to navigate it. Using his service has made bringing my Now wife to the US simple, easy, and very straightforward.

There are many Visa services out there, but trust me when I say that in picking Fred's you will not be disappointed in the guidance he provides

Daren + Cris


Philippines




You were a big help. And anybody else seeking assistance need not worry because Fred Wahl is legitimate.

Sincerely,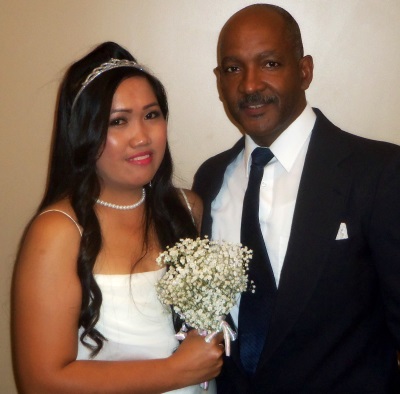 Vince + Gen


Philippines




My wife and I would highly recommend Mr. Wahl to anyone who plan to do K-1 visa or adjust permanent resident in US.

Fred is very knowledgeable person in the process. Fred is very well organized person when it comes to helping the clients for their paper works.

One thing that we like the most about Fred is that he is always available for us when we have questions, when you call Fred, you can talk to him directly instead of going through answering machine or complicate customer service. He responded to emails quickly. Because of this, it makes the preparing process go a lot faster.

Very greatly appreciate for all your help Fred.
Aiden & Vatthana


Laos



Thanks a lot for all of the help Fred.

Before we found visacoach I applied for my wife to get a visitors visa, and she was denied after 3 questions.

Fast forward one year, I found Fred and Visa coach, and he was extremely helpful. My wife's B2 Visitor's visa was approved on our second try. (First attempt with visa coach).

His advice was very straightforward, and his replies were always quick and straight to the point.

Thanks a lot for everything, I will definitely reccomend your services to other couples in my position.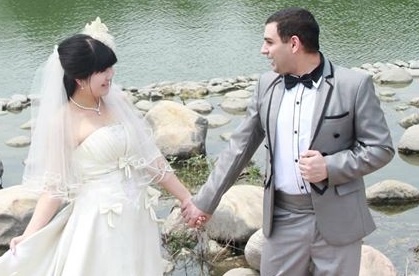 Nathan


China



Mr. Wahl is not only very knowledgeable about the fiancee visa process but also extremely organized and on top of everything with an extremely fast response time. The personalized website he provides is very useful in keeping all the information in a single place.

My fiancee visa was issued 5+ months after I first contacted him.

Thanks,

Jose + Giovana


Brazil

Fred's help was invaluable.
He helped keep the process on track through many delays and distractions. Our process was longer than most due to many unexpected events, but Fred was there, coaching us every step of the way.
Amazingly, he is always available to talk to in person, rather than a machine.
Being occupied with work and travel, and keeping focused on the K-1 visa process with all the government documentation and myriad of papers to complete can be a significant task. Fred kept us on point. He is very patient, knowledgeable, experienced and well worth the price. I would use him again, and in fact we have asked him to now assist us with bringing my wife's son to Amercia.
In short, Fred is the greatest. .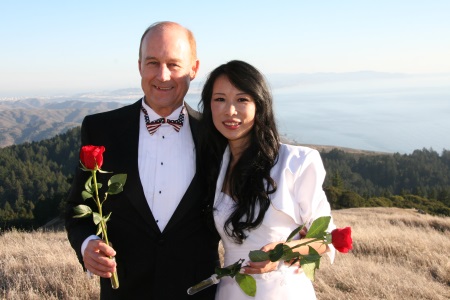 Thanks,
Mark & Ying

China

Hi Fred
wow, the packages you put together for us looked great
Thank you so much, I am so happy you helped us
I sent it to USCIS today, we followed your detailed instructions
I will let you know when we receive notice that they received
We are giving your information to a friend
Thanks again for your help, you do nice work .
Rick + Trang

Vietnam