This is what Couples I have helped say.



I had pretty good knowledge of the visa process before contacting Fred Wahl, because I'd lived outside the US for five years, and talked to many other people who'd gone through the process. But despite this knowledge -- or perhaps because of it -- I knew that I needed help.

Fred's service, expertise, and thoroughness was top-notch. He guided us along every step, and provided tons of valuable insight, tips, and advice. The K-1 petition he prepared was superb, and I have no doubt that the quality of the package we submitted made a big difference in our approval.

In fact, we completed the entire process -- from first submission to visa approval at the US Embassy in Manila -- in just over two months. That was about five or six months faster than I expected. At the Embassy, we watched many people turned away because their petition lacked something; Fred made sure that ours was "bulletproof."

Without hesitation, we recommend the services of Fred Wahl and the Visa Coach organization.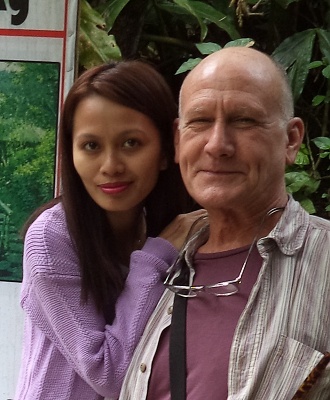 Bruce + May


Philippines


We would like to thank Fred for all of his help.
All the paperwork was making the both my fiancee and I go insane.
Having Fred guide us through the process took a huge weight off of our shoulders and we intend to hire him help in applying for the green card. We are very excited to start our lives together. When my fiancee went to his interview it was pretty short. Simple questions, how did you meet, tell me about your relationship. Fred put so much time into making sure we had all we needed and more.
Thanks Fred, for everything.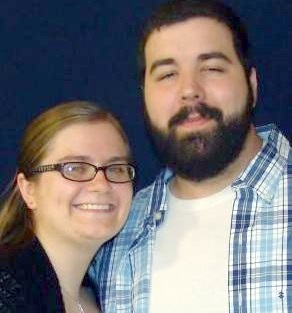 Brandon & Maria

Canada



We passed our interview October 23rd. Yi Lin has already received her passport with the visa stamp and arrives in JFK on December 6th.

We got so excited over it all that we lost track of everything else, plus I got busy with a new job on top of my heavy study schedule for the actuarial exams. It all came at once.

Thanks again for all your help, we were incredibly well prepared.
Sebastian + Yi Lin


China



Dear Fred,

All of the time that we had put into this work, Tons of document that we had gathered for Vatthana and I, today it has been really paid off,

I really want you to know how much that we really appreciated your help and supported.

Today Vatthana went to her visa interview, she was very confident and calm. when she first entered the embassy scanning area, the officer commented that it was the good sign if someone got a call to invite her attend to earlier interview than the originally scheduled date.

Her interview was less than 3mins, the officer asked some quick questions about how did we know each other? and asked about the trip on the photos (This is very important), but your "Front Loaded Paper work" theory really works, by follow our well organized package was pretty much convinced.

And that was it, "Welcome to the USA", she was told to come pick up her visa stamp on NOV 29. Hopefully i could book her a ticket as soon as i can find one. This is very special year for us.

Again, Thanks from the bottom of our heart

Anyway will keep you update for more good news and I will pass the words out among my Laotian friends about your professional work in case they plan to do K-1. Well done.

Aiden & Vatthana


Laos



I wanted to inform you that we received the Green Card a few weeks ago.

Thank you for all of your great help.

I will recommend your services to anyone in need of them. Many thanks.

Kam & Neg


Iran



Like a lot of people, I wasn't too sure how to go about obtaining a K1 visa for my fiancé. I did a bit of research online and then saw a video on YouTube about the process from Fred Wahl. After contacting him with a few questions, my fiancé and I decided to use his services. I'm glad we did. Fred was very straightforward and thorough. He made the process as smooth is it could possibly be. The entire procedure took about 6 months in total from my first email to Fred to my fiancé obtaining her visa at the U.S. Embassy Jakarta.

Thanks again, Fred.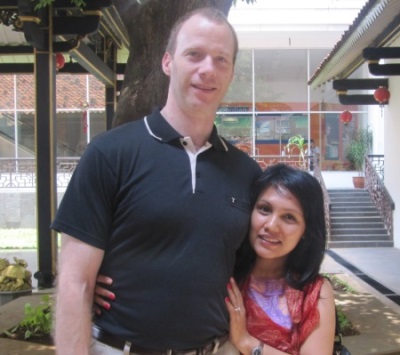 Alan + Maria


Indonesia



My fiancee and I approached the visa process rather naively. We planned to bring her to the US on a tourist visa for marriage with the intent to apply for a spouse visa afterwards. That led to an expensive and bitter disappointment when the application for tourist visa was rejected.

I launched into a research project to figure out our next steps. I came across an article about how the consulate where she would have to interview had a high rejection rate for applicants. I discovered that applying for the spouse visa required completion of many forms, some of those forms referring to other forms. Even more onerous was the need to provide proof of our relationship. I had no idea how to do that in a fashion that would convince a skeptical consular officer. There was some help on the US government web sites but it wasn't enough.

I started looking for help. I found many possibilities, mostly expensive immigration lawyers. There was also Mr. Wahl. Fred seemed very knowledgeable and and his price was very reasonable and affordable. I was afraid it was too good to be true but I took the plunge and hired him. It was a great decision. Fred did most of the work and helped whenever we were stumped by some question. He told us what to provide and put together a really great looking application package. Crucially he guided us on compiling continuing proof of our relationship after we submitted the application. This turned out to be critical during the interview. In the end we were successful and the visa was granted.

I highly recommend Mr. Wahl as a consultant on the fiancee visa process. He saved us time, money, and emotional distress. I am sure our success in smoothly obtaining the visa on our first try would not have been possible without his guidance.

Rob + Yanping


China



Wow, I really would like to thank Mr. Wahl for being extremely patient. he worked with us every step of the way, he always answered email and returned calls in a timely manner. I really felt he was under paid for the amount of work he did for us. we will definitely be hiring him to assist with the Adjustment of Status "Green Card Application"

Thanks again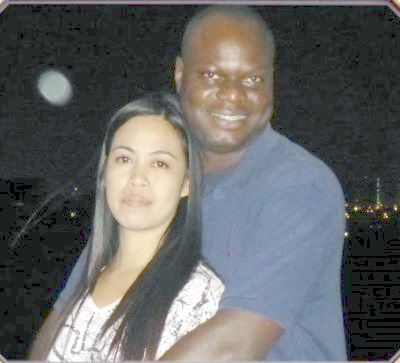 Antonio + Jenny


Philippines