This is what Couples I have helped say.



When I first met my husband I knew he was the one I would marry. But I knew the lengthy process it would be to bring him home with me to America. But I was determined and along the way I met you Mr. Wahl, that made the process and anticipation much easier and faster. After only 6 months my husband was on his way to me & I couldnt believe it was actually happening! & Its now a year later and I couldnt be happier! :) We're going now on almost a year or marriage, a home in just a few short weeks. Lord only knows whats in store in the near future.

Elizabeth + Tren (Fiancee Visa and Adjustment of Status from Vietnam)


Vietnam




We were totally stuck after NOA2. Our case had sent back to USCIS after NOA2! We asked and called USCIS, NVC, lawyers etc. but we couldn't get any good answers. Then my husband found Visa Coach and called him! He said he was really nice and professional but he didn't know if Visa Coach could accept our case because our case was stuck in between USCIS and NVC.

But I asked Mr. Wahl and he was our only hope since we didn't know how to proceed. He gave us prompt advice and led and guided us so soundly! After we asked VisaCoach, everything went smoothly and we finally received our visa!!

We really couldn't have done without him and we don't know how to express our thanks!!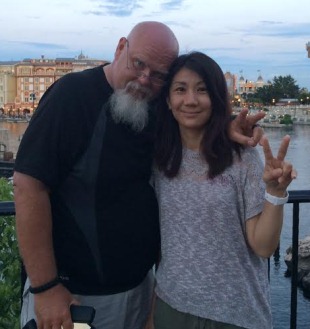 Blaine + Mikako (Spouse Visa from Japan)


Japan




Thank you very much with your help on the package. It was much better assembled than our attempt on our own, and much more nicely organized, as well as helpful that it preemptively addressed IMBRA questions, which appear to be a popular source of RFE delays. Having your review and direction for filling out forms was very helpful.

Morgan + Chandara (Fiancee Visa from Cambodia)


Cambodia




We are very happy with your services, we couldn't ask for a better person to this than you. You walk us all the way from the first step to the end of it. Your knowledge of the process make it look easy but is not and people might get confuse but lucky for us we got you on our side.

We are a very happy couple as a matter of fact we are pregnant of a baby girl. I can't thank you enough for all you did.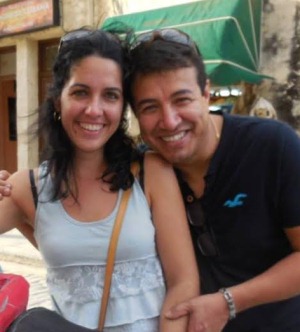 Juan + Mayelin (Fiance Visa + Adjustment of Status from Cuba)


Cuba




In the mean time you should know that our "actual interview time" was under 15 minutes. The lady that interviewed us did not ask many question. In fact less then five or six questions in total. One of which was who did the cooking in the house which ended up with a delightful conversation for my Sutisien about Indonesian foods and how she cooks.

Our experience in the adjustment of status process went great. Although we hit a bump along the way, Mr. Wahl was able to help us clear everything up and take care of all the paperwork needs quickly. We processed everything from the beggining including the fiance visa wich was also quick and the process went smoothly with the help of Mr. Wahl. We are now happily together after all this time and glad we received assistance from the VisaCoach! We are extremely grateful for having him as a guide in our journey to finally be together with no barriers!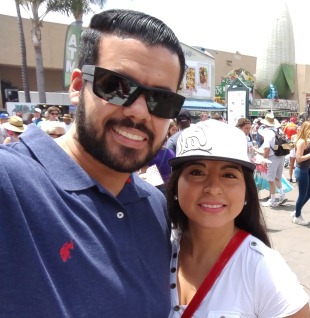 Froilan + Erendira (Fiance Visa + Adjustment of Status from Mexico)


Mexico




I am telling you this because I truly believe that the central reason why the interview questions was so few was because of the detailed information on how you put our AOS petition together. The interview was more or less just a "confirmation" interview then anything else. She just basically just verified the information that was in the petition in front of her like living address and phone numbers.

I thank God and I thank you for this success. This was truly a team effort.

Thank you Fred Wahl for your excellent work. Thank you for always being true to your word. You have truly helped in making my beloved Sutisien happy.

Sincerely

Michael + Sutisien (Adjustment of Status for Spouse from Indonesia)


Indonesia




Dear sir Fred Wahl,

We were so blessed and very grateful for all your effort and the preparation until my wife arrive here safe and sound.

We are pleased that doing those paper work the entire year since the time of wedding and the start of Our petition process you have been doing the best for us to get reunited here in Alabama. We started,last May 2015 and she arrived safe here last June 15. We are both happy that It's been a good year for us since she was here on my birthdayand can't believe my eyes.

Shirleen is here and waking up in the morning and arriving from work she is there waiting. I let her feel comfortable and the most happy wife. And she already meet up my family and celebrated her surprise welcome party. And also she met her Filipina friend ?Maribel wife of Brent. She was so happy meeting everyone in the family. I'll definitely need your services again when it's time for my step son to do his petition papers.we are strongly satisfied for the services and will highly recommend it for some friends in the future.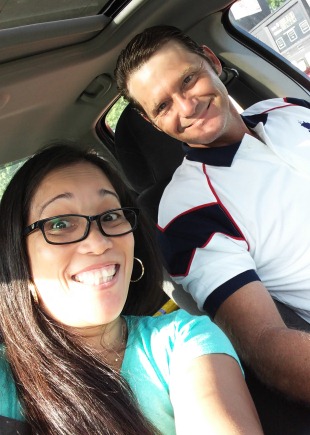 James + Shirleen (Spouse Visa)


Philippines




Thank you so much Sir Fred for your big help with your step by step instructions that we followed from the beginning that leads us to successful interview. Me and my fiancee is very happy and thankful we both decided to stay with your very good service.

Best regards

Albert + Ann (Fiance Visa from Philippines)


Philippines




I hired Fred Wahl after researching alternative consultants. The price was higher, but I decided on Fred because of his many years of experience and I remember he said he has a 100% success rate. On my last trip to the Philippines to bring my wife home, I met another man who did not hire a consultant. I am not sure the exact reason of the delay, but he had been trying to bring his wife and daughter for a long time. He told me the visas were finally ready: He was on his way to pick them up and was very excited. We exchanged contact information and I subsequently learned his trip did not go as planned. He had one final obstacle and will now make a second trip to fetch his wife and daughter. The cost of a mistake is so high in terms of money and time. That is why I hired Mr. Wahl. The whole process is complicated but was made easier for me with his assistance. The petition and mini petition Fred assembled were reviewed quickly and without issue. The personal website he made for us and personal instructions were helpful for both myself and my wife. She is now in America and we are ready to start our lives together.

Thanks, Fred.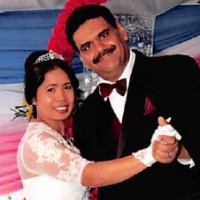 Brian + Elena (Spouse Visa)


Philippines




We had no idea how to begin this process until we found Fred.

He and Joyce were always there to answer any questions we had.

We really could not have done this without them and they made this process so much easier.

Thank you so much for the amazing help. We look forward to working through the next steps of AOS with you!

Ryan + Nicole (Fiancee Visa)


United Kingdom




Hi Fred,

My apologies that it took awhile to get back to you! Man and I have been super busy but we are now together in the US J

There was a long wait time before the actual interview (about a 45 minute wait), but once the interview started it went really smoothly and it only lasted for about 5 minutes. The interviewer was very friendly and he didn't make me nervous.

We would like to thank you for helping us through the entire process. Helping us through the paper process and interview process has helped us reduce any additional stress that we had. The process went as smoothly as possible and we're very thankful.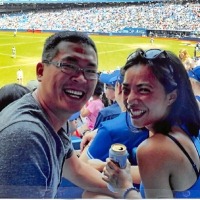 Man + Janice (Fiancee Visa)


Canada




Dear Fred

Thank you for all your help and support and guiding us to have a fast easy process,

Visa K1 is really complicated and frustrating process but with your high knowledge and experiences you made it understandable and organized with your strong management we could pass the interview and get the visa k1.

Now we are so looking forward to continue the rest of the process with you,

Thank you

Raymond + Zohreh (Fiancee Visa)


Iran




We are married!!

Elisa and I where married on Saturday. We are on our honeymoon in Hawaii we will be back on Monday.

Thank you for all your help making our dream come true.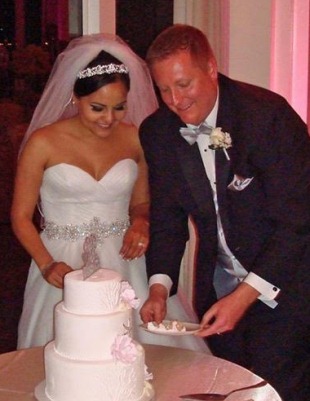 Walter + Elisa (Fiancee Visa)


Mexico




Hello, Mr. Fred Wahl. I would like to thank you for helping me and Shawn with the process. My interview yesterday went super well, and it was not as difficult as I thought, We had no idea how to start the whole process, but with your help everything was extra easier. I'm really happy it is finished now, but I remember the begnining of everything and the caring you had on preparing our documents, everything looked super good. Thank you for making easier our process! Hopefully we see you again for the AOS!

Shawn + Leticia (Fiancee Visa)


Brazil




Once my husband knew me, he started looking for information how to get me to USA . And he chose your service .

I remembered I argue with Him why not chose services in Vietnam. And he still insist with his choice.

Now I must to tell that That is the best choice he had ever made.

Your service help my husband get a waiver from problems with his past .that scared us that Uscis might deny our K1 application.

I passed my visa interview . And then after you helped us apply for green card we did not have to interview it was waived. And I just got my green card .

Thank you so much Fred.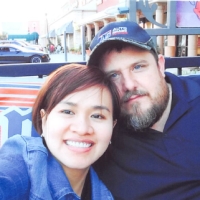 Erik + Nga (Fiancee Visa)


Vietnam




Gloria went for her interview at the embassy today and completed it successfully.

Gloria had extensive paperwork with her including the updated I-134 and all supporting documentation as well as all the other documents that were required.

However, the package you put together for us was so comprehensive and so well prepared that after reviewing everything he didn't ask for anything else and had absolutely no questions for Gloria.

Based on everything we've learned, the "interview" went much better than our wildest dreams. The money we spent for your services was our best investment ever! We are delighted with the outcome.

Thank for for your help and advice, we are very pleased.

Jay + Gloria (Fiancee Visa)


Philippines




We would like to give a big thank you to Fred for all of his help.

He was always there to answer our questions and made this stressful process much easier.

We came to him with a red flag situation, with his help of creating such a great front loaded petition the red flag was not even questioned at the interview.

We went to the interview together and we could tell that they had already made up their minds because the interview only lasted 10 minutes at the most.

Thank you again Fred for helping us come together.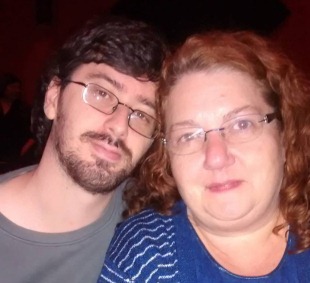 Holly + Paulo (Fiance Visa)


Portugal




I am so excited, happy, and grateful for having Fred handle my fiance visa case. Fred is extremely knowledgeable in fiance visa cases, he pretty much explained all process to us, answered all questions and concerns we had. The entire process was stress free, and my fiance was in USA with me after 5 months. I highly recommend his service, trustworthy and affordable.?

Laurentine + Jean (Fiancee Visa)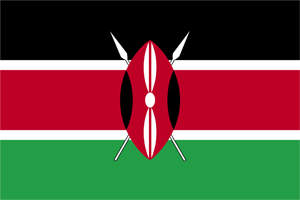 Kenya




Since this was my first time dealing with US Immigration it was a very intimidating and time consuming but Fred had a well organized system that led us through the entire process smoothly without any hitches.

If I had any questions, Fred always quickly returned the call or emailed back the next day. He left no stone un-turned and it was smooth sailing from the start. Fred was very thorough and went over and above to show us what was required from us to show as proofs of our relationship.

When we went to our interview I admit I was nervous, but Fred's professionally organized documentation made it quick and easy for us to prove everything the Interviewer wanted to know. Fred provided all our information in an orderly systematic legal document style format with index tabs that made it easy for the interviewer to find exactly what he was looking for and we coasted through the interview in just 20 minutes. Fred even provided us with sample hypothetical questions that might be asked of us which my wife and I studied, and when it came time for the interview, we were confident and had no surprises. Everything went very smoothly.

Fred not only delivered what he promised, he over delivered!

I highly recommend Fred's service. He is a true professional at what he does. The money was well spent. I have no regrets for hiring him. I would not hesitate to use him again in the future.

Thanks again Fred for helping us through the process. We owe you our thanks and gratitude.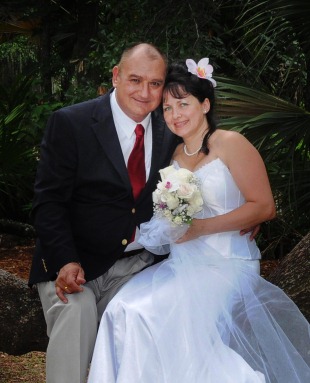 Steve + Olga (Fiancee Visa)

Ukraine




Hi Fred! Just a quick hello. I wanted to thank you for all that you do for me and Iryna. .. your job is so important for a lot of people and we really appreciate it. Couldn't imagine doing it without your help.

Lewis + Iryna (Fiancee Visa)


Ukraine




VisaCoach was a great help throughout the whole process. We both feel it would have been impossible to get through this without him. He was there for us anytime we had any question and always responded in amazing speed.

Visa?Coach is very professional and his front loaded petition is incredibly detailed.I've already recommended him to a friend of mine and would highly recommend him to anyone going through this process.

Thank you very much VisaCoach!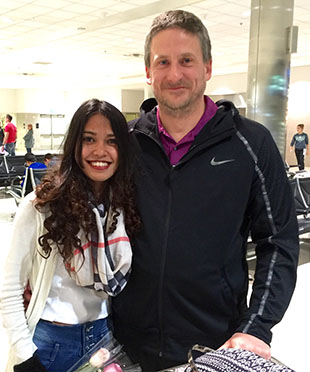 Donald + Rosel (Spouse Visa)


Philippines




Hi Fred,

Thank you for the last 16 months of help negotiating the confusing government labyrinth necessary for a K-1 visa for my fiancee. When we asked for explanations your answers were clearly explained and thorough. You provided timely advice and we certainly do appreciate it. I honestly don't think we could have successfully completed the process without your guidance. I highly recommend your service for anyone applying for a fiancee visa.

Mike + Lin (Fiancee Visa)


Thailand