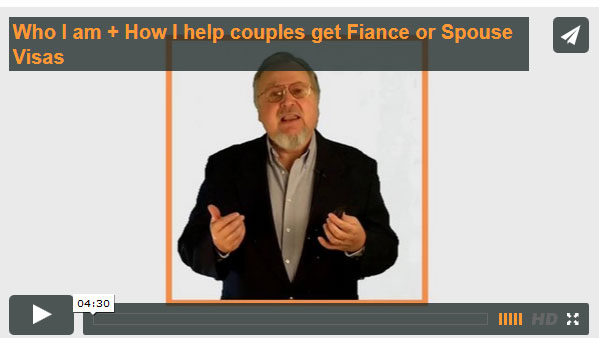 Do you have a foreign Fiance or Spouse?

Are you starting the process to bring her or him to join you?

Are you are eligible to apply?

Do you want your options explained?

Call me at 1-800-806-3210 ext

Tell me your situation. I will clarify the process for you, discuss your eligibility requirements, and explain how I can help guide you quickly and successfully to start your lifes together in the USA.

If speaking on the phone is not convenient, use the email contact form below.

And while you are here, click on the following links that will take you to key resource pages.
How to Bring your Foreign Lover to the USA
Fiancee or Spouse visa, Which one is right for you?
Timeline for Fiance Visa
Costs for Fiance Visa
Eligibility for Fiance Visa
Timeline for Spouse Visa
Costs for Spouse Visa
Eligibility for Spouse Visa
or write

Heart of Asia
Attn: Visa Coach
3525 Del Mar Heights Road, Suite 408
San Diego, CA 92130

or Call 1-800-806-3210 ext